Driftwood Bistro is honored to celebrate 12 years serving the locals and visitors of Jekyll Island
Driftwood Bistro is a unique casual "low country" restaurant experience in a relaxed yet sophisticated island resort atmosphere. Let us treat you to the best food and service on beautiful Jekyll Island.
Our menu is updated regularly and includes a broad variety of Southern themed options, including mouthwatering fresh seafood, chicken, beef, salads and sandwiches. We offer unique menu specials nightly so be sure to show up early as they have been known to sell out fast. We are one of the most popular restaurants on the island and are known to locals and visitors as that place you'll want to come back to again and again!
Inside the restaurant expect a genuine southern beach atmosphere amidst a mixture of local and regional arts and crafts work that is available for purchase to include our popular collection of carved driftwood fish. We also offer a full service bar and extensive craft beer and wine lists to complement your meal. Our friendly staff is eager to serve you!
After your meal, we highly recommend taking a walk down the boardwalk to enjoy the peaceful Jekyll Island beach that attracts visitors from all over the US and abroad. We've been told that a stroll there does wonders for the soul.
---
About Dan Dickerson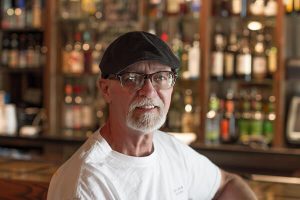 Dan Dickerson has spent his life developing and operating restaurants. He spent time in Atlanta developing and launching Rio Bravo Cantina then moved on to work with a colorful variety of entrepreneurs and restaurateurs. He strives to provide an outstanding and affordable dining experience to each and every guest. Operationally he leverages his Army experience to instill discipline and a clean process throughout his restaurants. The Driftwood concept is a very successful example of the results of his leadership and vision. It is designed to be repeatable anywhere in the US, to learn more please contact Dan directly.
---
100 Plates

Driftwood Bistro has been awarded the 2019-2020 "Georgia's 100 Plates" distinction by the Georgia Department of Economic Development's Tourism Division (GDEcD). The wildly popular nomination-based list of "Georgia's 100 Plates" is featured in the fifth annual Explore Georgia Culinary Guide. The 100 Plates list is a collection of outstanding dishes from around the state that represent Georgia's diverse culinary scene.
Since the inaugural issue of the Explore Georgia Culinary Guide, Georgia Tourism has designated "Georgia's 100 Plates" as a way to provide visitors with locally sourced suggestions. Nominations from around the state are gathered via ExploreGeorgia.org as well as Georgia Tourism's social media channels and evaluated by a panel of judges who curate the list down to the final designees. The list has been likened to recommendations that Georgians would share with family and friends, and it has received rave reviews from visitors as well as restaurant owners. The full list of "Georgia's 100 Plates" can be viewed online at ExploreGeorgia.org.
---
The Best of The Golden Isles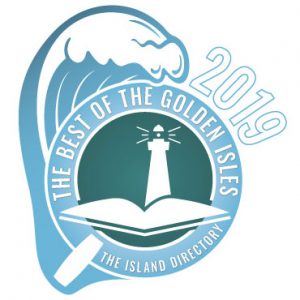 Visitors have been flocking to the Golden Isles since General James Oglethorpe brought the first settlers to St. Simons Island in 1736. For years, people have been mesmerized by the sweeping oak trees dripping with Spanish moss that form majestic tunnels with their sprawling branches. The combination of the sparkling Atlantic Ocean and the playful call of seagulls is spellbinding. The fresh seafood, friendly locals and mild weather keeps visitors coming back year after year.
With award-winning beaches, a 240-acre National Historic Landmark District and the beloved Georgia Sea Turtle Center, it's no wonder Jekyll Island was dubbed the #2 Best Beach for Families and Kids by the TODAY Show. Load up your family, beach gear and get ready for an unforgettable trip to the southernmost island in the Golden Isles.